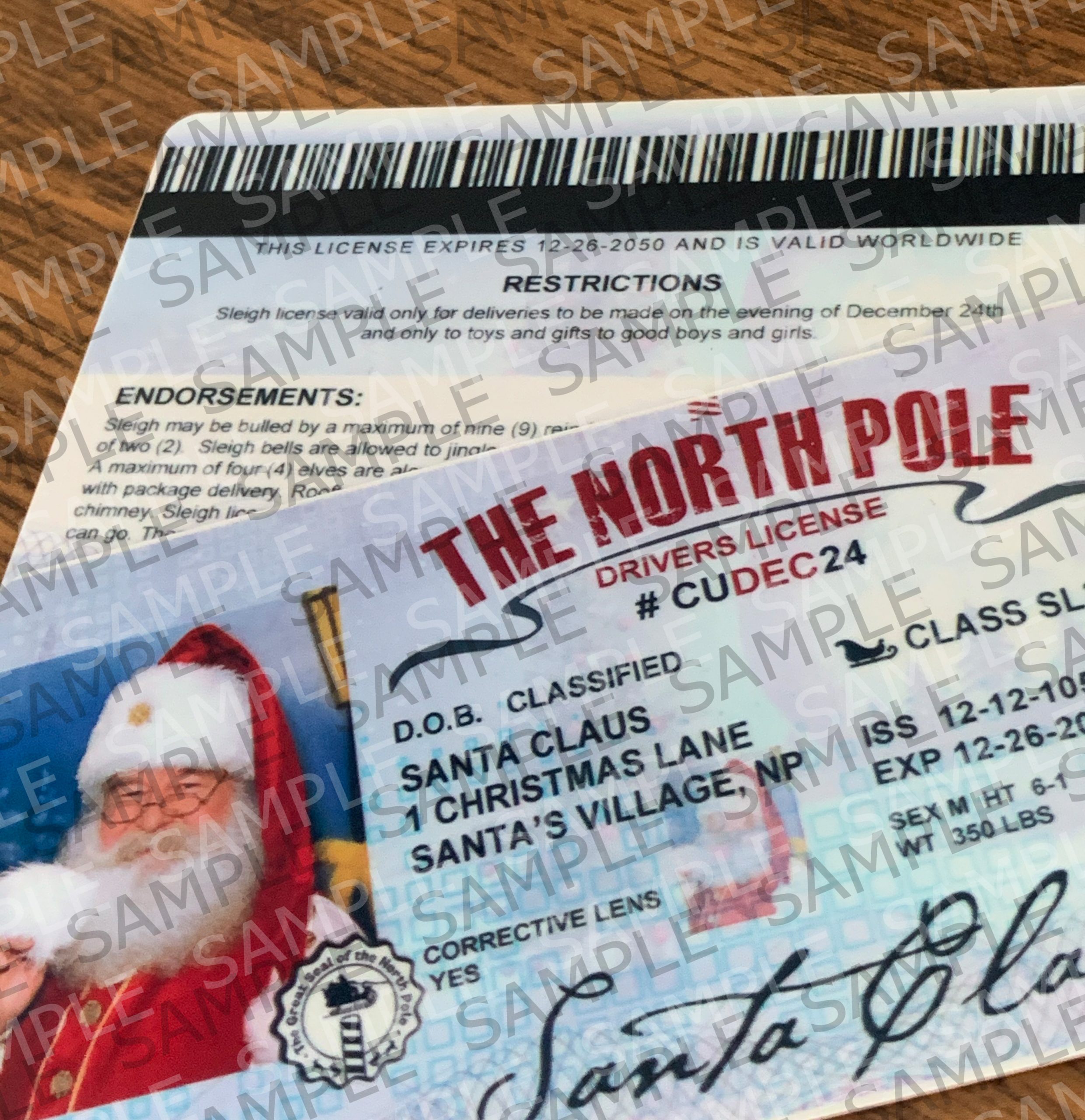 The 2020 Edition of Santa's Lost License is a great gift for your kids to help keep the magic of Santa alive. Realistic and surely will bring a smile to your child/children, make this Christmas one they will never forget. Get yours here!
Santa's License is a quick and easy way to offer your children a wonderful and magical Christmas they will never forget… Santa's license was lost on Christmas!
Consider this…. It's Christmas morning, and the kids are rushing down to the Christmas tree to see what Santa has left for them… In the midst of the excitement, one discovers that Santa must have dropped his sleigh driving license!
It is unequivocal confirmation of Santa's arrival!
Santa's License is Proudly made in the USA!
Includes Free Shipping to USA residents.
Durable Plastic Card, Standard Credit Card Size.
I couldn't wait until Christmas morning. Today, Jackson is writing a letter to Santa and plans to mail back his sleigh license. Priceless! Thanks guys, love it!!!
Bob & Marian – Lincoln, NE
Our grandaughter still talks about the morning she found Santa's License in the living room years later!
Glenn – Louisville, KY
This is absolutely wonderful. My 7-year-old looked so confused and excited at the same time!
Barbara – Seattle, WA
Thanks North Pole ID for extending my 12-year-old's belief in Santa just one more year. It was magical.
Dan & Susan – Floyds Knobs, Indiana