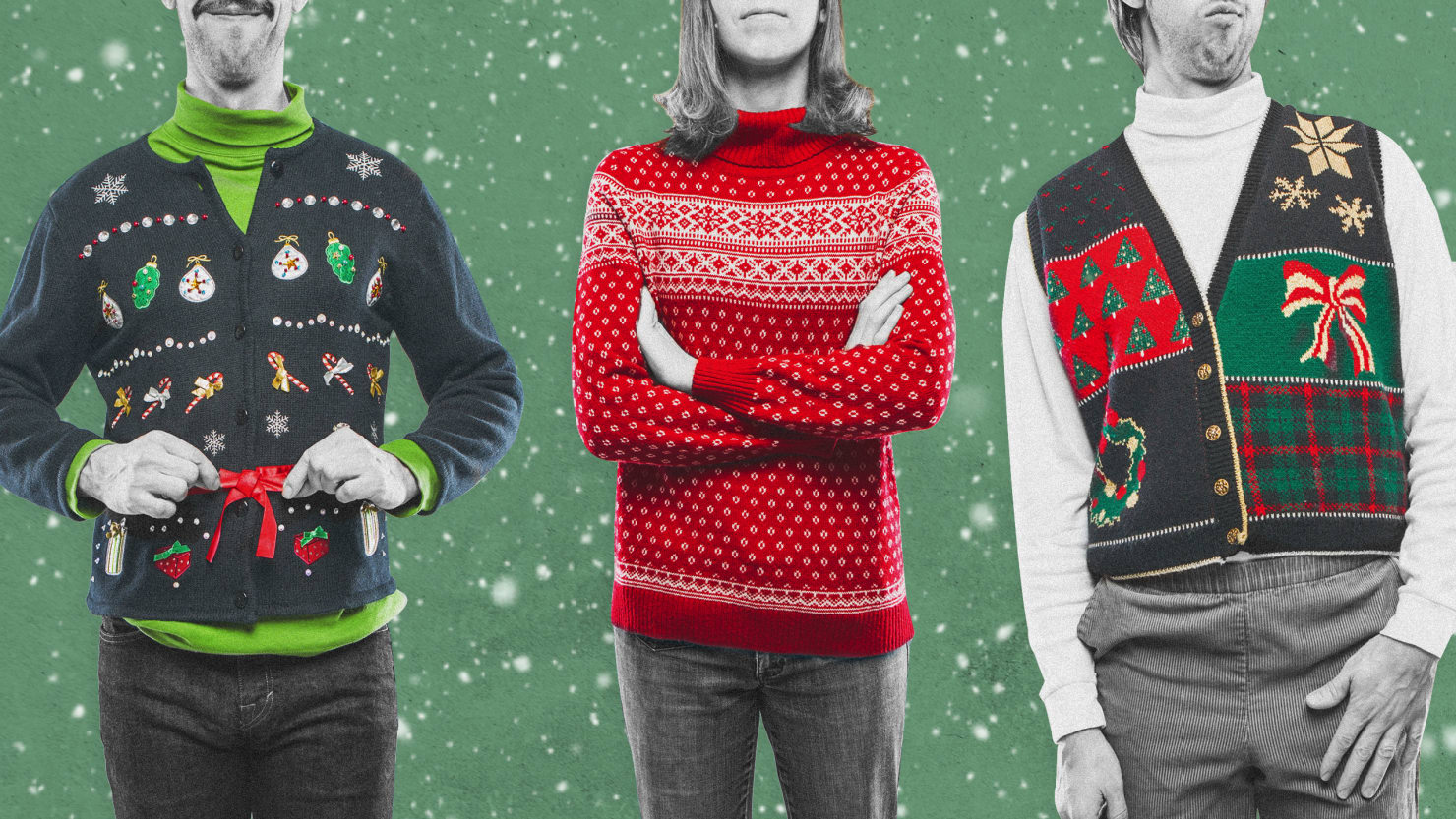 They are ostentatious. They are obnoxious. They irritate your eyes. They're ugly Christmas sweaters.
Millions of hilarious Christmas sweaters scavenged from grandpa's wardrobes and brazenly worn to one of those tacky Christmas parties hosted throughout the month of December. But have you ever pondered what triggered this strange trend? Even high-end stores have their own version of the ugly Christmas sweater.
So, what exactly constitutes an ugly Christmas sweater? To begin with, an ugly Christmas sweater is any sweater with a Christmas theme that is considered in poor taste, tacky, or gaudy. The more decorations (or, depending on who you ask, the better themed), the better. Reindeers? Santa? Blinking ornaments on Christmas trees? A menorah that lights up? Yoda on a Star Wars Christmas tree? All of these cheesy elements point to the winner of the prize for the best ugly Christmas sweater at gatherings. Yes, there are several ugly Christmas sweater parties. In reality, it is entirely a millennial phenomenon.


OFFICIAL COUNTDOWN TO NATIONAL UGLY SWEATER DAY
-195
Days
-21
Hours
-32
Minutes
-40
Seconds
So, where did it all start? It all began in the 1950s.
With the widespread commercialization of Christmas in the 1950s, ugly Christmas sweaters became fashionable. They were originally called as "Jingle Bell Sweaters," and they included subtle Christmas-themed embellishments. The original ugly Christmas sweaters were never meant to be "ugly," but rather creative and joyous.
Until the 1980s, when it became popular on television, the style had a minor representation in the media.
Popularization and Deprecation in the 1980s and 1990s
Cliff Huxtable from The Cosby Show was the character who popularized odd sweaters with bizarre designs. By the end of the decade, it was typical for Christmas special show conductors to wear them. The style waned in the 1990s, yet it never vanished. Millennials were now searching through their parents' wardrobes, trying to locate a color-heavy knit with a Frosty the Snowman face and actual jingle bells attached. It became a cultural craze, fuelled by nostalgia for a more carefree era. They appeared in films (Bridget Jones' Diary), television series (Modern Family, The Mindy Project, and Community), and on social media. Fandom and sweaters met, and now you can get a Christmas sweater for whichever fandom you want.
The Party Begins
Chris Boyd and Jordan Birch founded the inaugural Ugly Christmas Sweater Party in Vancouver in the 2000's. The concept quickly expanded throughout Canada and the United States, and then around the world. The celebrations grew into enormous affairs, frequently in favor of charitable organizations.
By 2007, ugly Christmas sweater searches on Google had skyrocketed, and the fad had slowly made its way back into the mainstream.
Haute Couture and Celebrities
Various fashion designers produced Christmas sweater collections based on the hideous ones early in the decade. Soon after, retail retailers caught on to the idea, and you can now buy them fresh new instead of rummaging through thrift stores and inherited closets.
Celebrities, TV personalities, and even politicians boarded the train, making it a typical Christmas sight.
Celebrate National Ugly Christmas Sweater Day!
Of course, social media has had a significant influence on this tendency. Young folks began purchasing old knits in order to see who could get the ugliest one. The internet aided in the spread of this fashion till it became global! As a result, we now have a nationwide Ugly Christmas Sweater Day.
That's correct! There is an official national day for wearing your unflattering sweater. Wear something festive to celebrate National Ugly Christmas Sweater Day on December 21! It's time to flaunt your Christmas sweater.