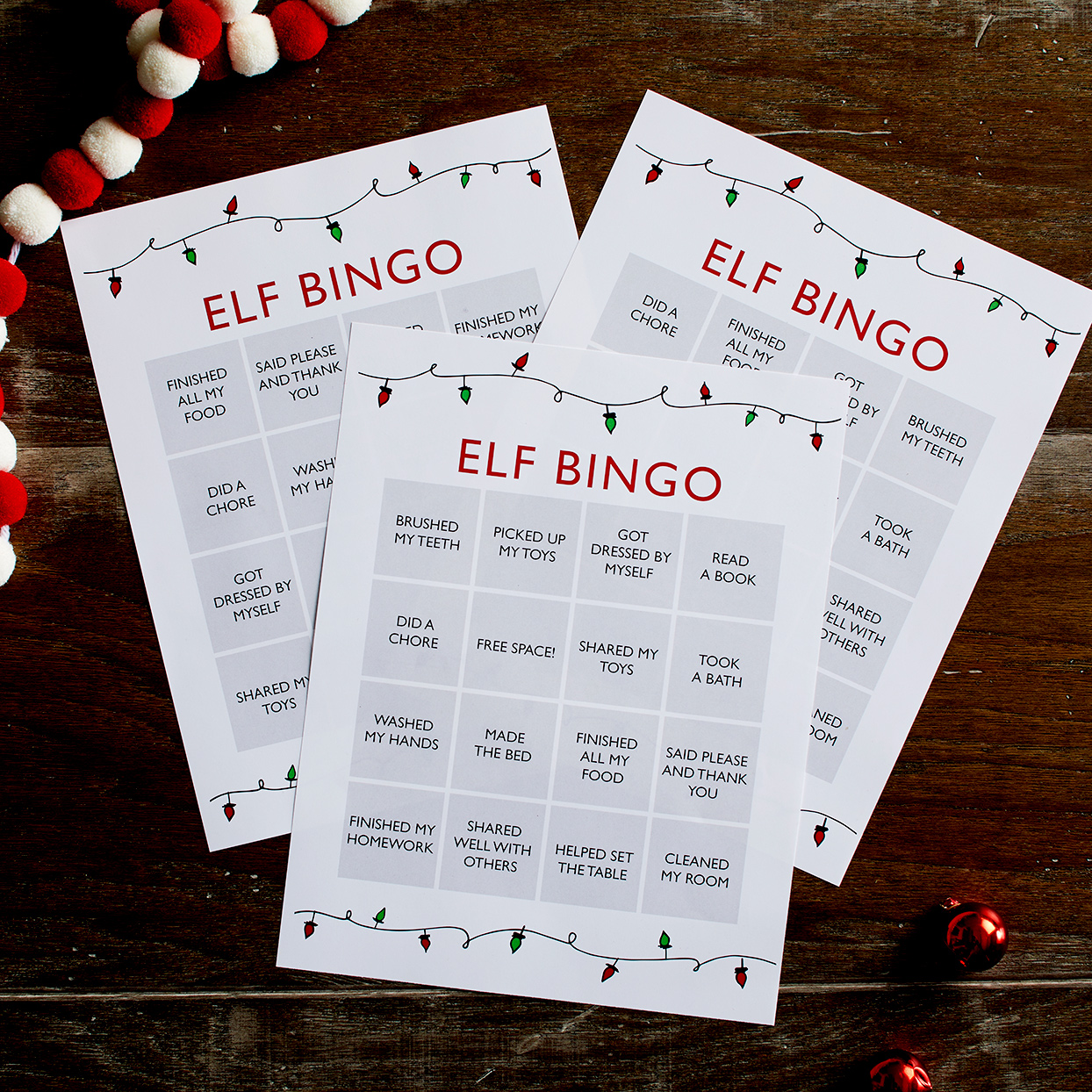 Do you want to keep the entire family entertained? Download our free word puzzles, bingo games, and coloring activity sheets with Christmas themes for kids.
Gather the family for some good old-fashioned Christmas activities when the weather outside is dreadful. You don't have to go out and buy Christmas-themed board games (which may be festive and costly), because our free printable downloads make it simple to play enjoyable holiday-themed games at home.
Use them to host your own family game night, or use Zoom to organize a virtual game night—with a Christmas twist, of course. Simply download and print our free games, bake some Christmas cookies, and prepare for a wonderful evening of family fun. Who knows, maybe this may become your new family Christmas tradition!

Elf Bingo Cards
This Christmas, get the whole family engaged in these fun Christmas activities. These Elf bingo cards are ideal for keeping youngsters on track throughout the hectic holiday season; assist them in checking off each activity and 'good deed' as they accomplish them. The first person to get four in a row wins!
---
Activity Card Placemats
At your next big meal or holiday party, scatter these charming colored placemats around the kid's table.
Set the entire coloring page out as a placemat, or cut up the activity placemat to make individual activity cards (or both)!
---

Christmas Word Scramble
Do you think you'll be able to recognize some beloved Christmas gifts even if their names are all jumbled up? Prove it with this entertaining word scramble. This is a great holiday activity for older children. Don't worry if you can't understand everything: With the printed file, we've provided a convenient answer key.
---
Christmas Crossword Puzzle
Knowing what's hung by a chimney and the name of that cunning red-nosed reindeer can help you finish this crossword puzzle. Print one for each family member and see who can be the first to finish the puzzle.
---

Christmas Word Scramble
In this fun word scramble including Christmas songs, you'll find all of your favorite Christmas song names, lyrics, and more. The one who circles each song title first wins! Our solution key might assist you in identifying the final few sentences.