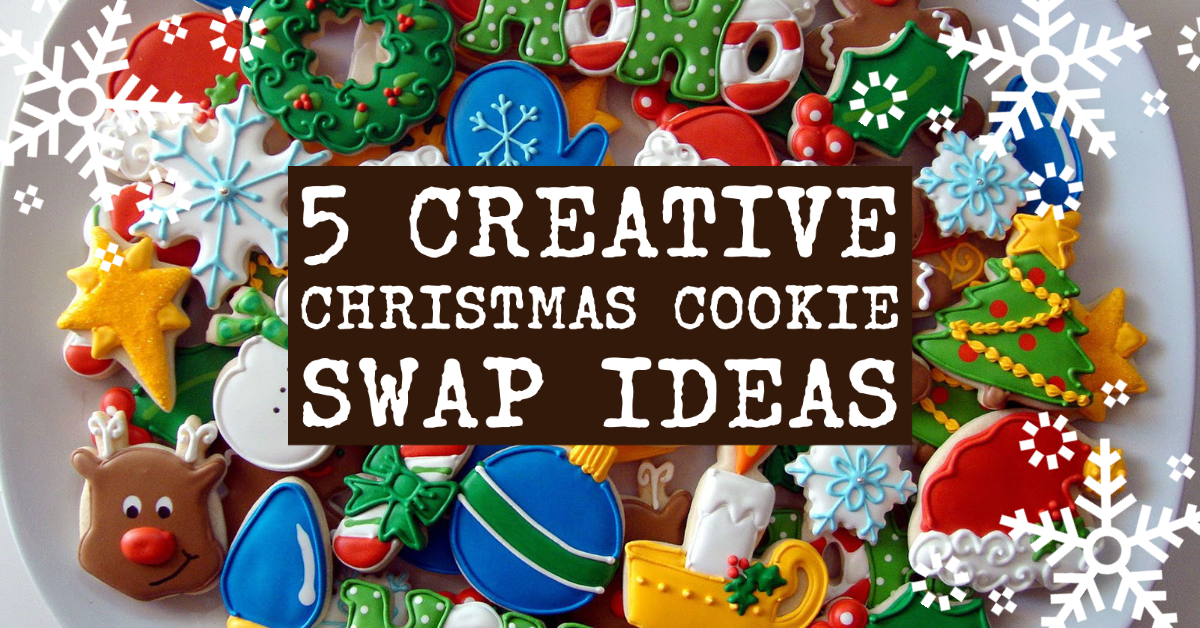 Are Cookie Swaps still a thing?
Christmas Cookie Swaps have been established for almost a century, and the concept of Christmas cookies was introduced to the United States by the Dutch in the 1600s.
In this brief holiday article, we'll talk about 5 innovative ideas for hosting a Christmas cookie swap that your friends and family will like. The prospect of returning home with a selection of delectable Christmas treats is always enticing. Preparation, performance nervousness, and a time pressure detract from the entire appeal! On Quiet Hollow, our Happy Hostess concepts will aim to remove such barriers. (If you're unfamiliar with the Happy Hostess idea, we approach entertaining from a biblical hospitality perspective, with the goal of blessing our guests rather than impressing them!
Cookie Swap Basics (The Rules)
How many guests? Unless you're a glutton for punishment or you have help and it's not at your house, I would suggest inviting 3-5 people. A small number also makes it easier for the guests when making and bringing the cookies. Since this will be an informal event, individual invitation texts would be totally appropriate. If you wanted to add some pizazz just pop in some color or a graphic, you could use Canva or PicMonkey or even Evites to help.
When?
You know your friends, but an evening get-together is typical. Maybe a week night that would be less likely for other events. 1.5 to 2 hours should be plenty of time.
How many cookies?
Typically figure to have enough from a half to a whole dozen for your guests to take home. If it's just a cookie 'eating' party have each guest bring a dozen. Request in the invite that they let you know which type of cookie they'll be bringing.
What else?
Decide what snacks and drinks you want to have on hand. Something salty and/or savory is smart with all the sweetness involved. The easier and cheaper your food and drink and paper products the better! Cocoa, coffee, and some cold drinks would be perfect. But, if your crowd is hoping for some hot toddies or other Christmasy drinks those could be fun as well.
#1 The Store-Bought Cookie Swap
Okay, so how do we pull that off? Easy girlfriend. You make the rule that no one bakes! All the cookies need to be store-bought! No mixing or baking or ingredients of any kind. So, the Store-Bought Cookie Swap Party could be a blast. Gosh, it even sounds like a TV show on the Food Network or something.
#2 The Themed Christmas Cookie Swap
Your theme could be "All-Chocolate" or "No-Bake" or "Iced Cookies" or "Vintage Cookies", whatever comes to mind! Ask your friends what they think and go with the most popular. You could broaden the theme to the rest of the get-together. Serve hot chocolate, or you could have your guests dress in vintage Christmas outfits!
#3 The No-Bake Cookie Swap
Have your guests find and bring anything that didn't need to be baked in the oven. They could be no-bake cookies, or candy, or popcorn balls. The stovetop or microwave can be used, just not the oven. Have fun with it and you should have some tasty treats to share!
#4 The Cookie Decorating Party
This really isn't a Christmas Cookie Swap. But, there are still cookies involved! Each guest should bring a dozen or two shaped sugar cookies (home-made or store-bought). You can provide colored frosting or a lot of white frosting with food coloring available. You could also have sprinkles and other special things to add.
Provide a container or plate and let your guests pick an assortment of fancy cookies to take home.
#5 Your Favorite Cookie Swap Party
What are your favorite Christmas cookies? Build your party around those. Assign each to a guest and provide them with the recipe. They could be getting a new recipe and you're getting your favorites. Win-Win! Here's a post from last year all about Vintage Christmas cookies from my past, lots of memories for me and great cookies for you!
Let's Wrap This Up
A Christmas Cookie Swap is a wonderful way to get friends and family together to enjoy the holiday season. In keeping with our Happy Hostess philosophy of low-stress, guest-centered service. For further information, see How to Be a Stress-Free Happy Hostess.
We'd love to know which Cookie Swap you and your pals choose to undertake! Alternatively, choose which one you believe would be the most enjoyable.
Above all, I wish you a wonderful Christmas! May you discover fresh and meaningful ways to commemorate the birth of Jesus. In addition, I encourage you to think of new ways to include the Christmas narrative in your Cookie Swap.