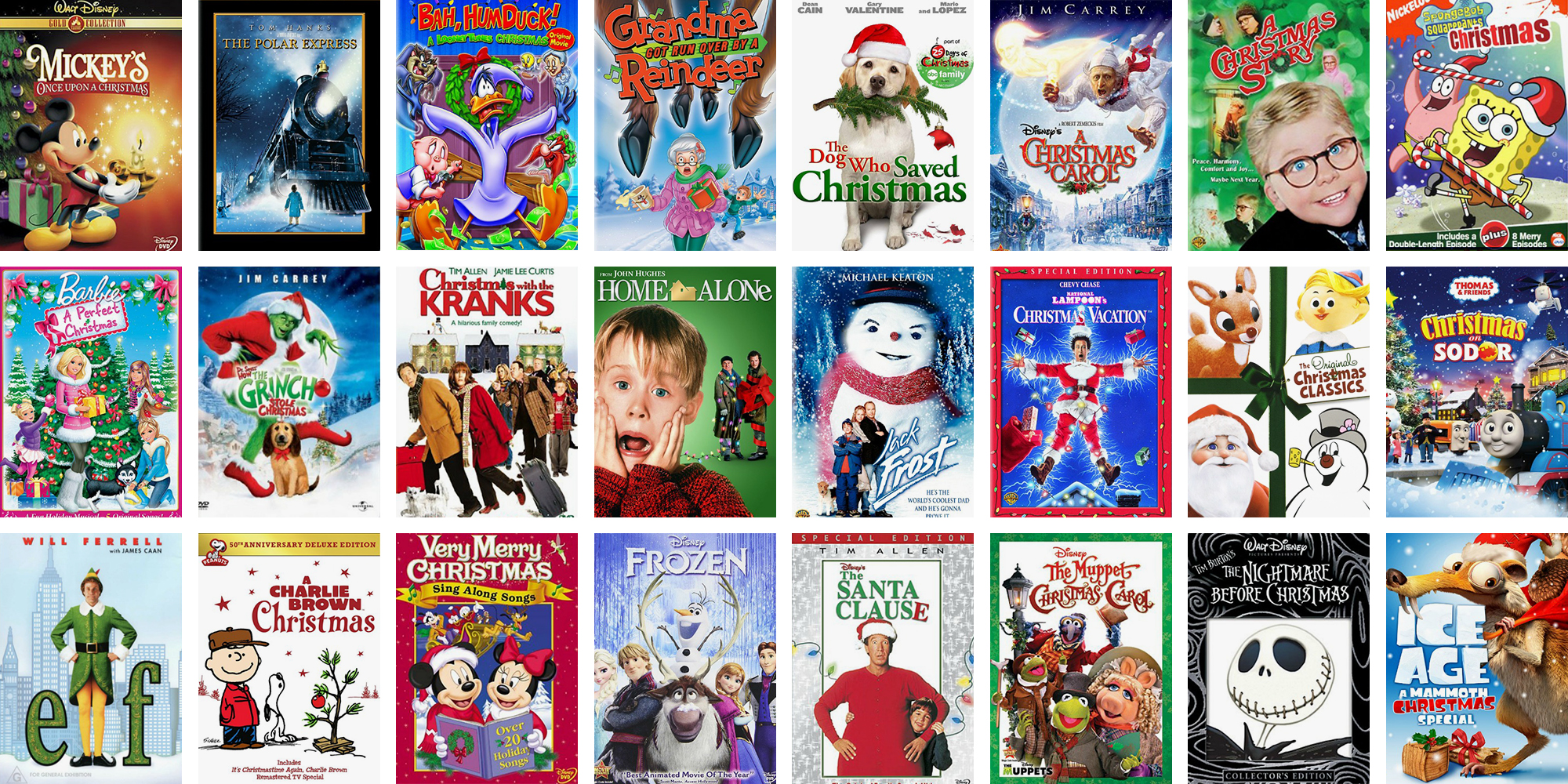 "Frosty the snowman was a happy jolly soul …"  Who hasn't spent the Christmas season singing this well-known carol?   Watching Christmas movies over the holiday season has long been a ritual. Animated Christmas movies are popular with both children and adults. Nothing can better represent this than an animated Christmas movie, from snow-covered terrain to evergreen trees gleaming with Christmas lights to Santa's workshop at the North Pole. These films have a unique attraction for children since they appreciate animation and their favorite cartoon characters. So, this Christmas, watch some lovely Christmas stories with your children and enjoy the festive spirit! With the following animated Christmas movies, you may relive your childhood and rediscover the joy of Christmas!
Rudolph The Red-Nosed Reindeer (1964)
This classic Christmas animated movie is a story of young reindeer whose Christmas spirit has dampened because of his strange shiny red nose, which has made him an outcast among other reindeers. His only friend is Hermey, the elf who wants to become a dentist. Rejected by all and sad by their inability to fit in, both set off for their own adventures. Miraculous places, exciting events and pleasant meeting lie ahead. In the end, our little friends will save Christmas! Watch this movie to visit island of Misfit Toys and to meet Santa of course!
A Charlie Brown Christmas (1965)
It's the season to make merry as its Christmas time! But Charlie Brown is unhappy as he feels that amidst all this glitters, the true message of Christmas has been lost somewhere. Psychiatrist Lucy suggests a cure, which is to get involved with the Christmas play! Enjoy one of the sweetest Peanut's special, which provides the cutest Christmas sight with Charlie Brown nurturing the thinnest, scraggliest Christmas tree ever. At first everyone makes fun of Charlie for choosing such a Christmas tree. But love and affection from Linus makes the tree shining though! It's a beautiful movie, which rekindles the spirit of love and affection this Christmas!
How The Grinch Stole Christmas (1966)
An all time favorite among kids, the movie is based on Dr. Seuss children's picture book, How the Grinch Stole Christmas'. It is a story of Whos in Whoville who love Christmas and love to enjoy the festive season in full spirit! However, the Grinch, who lives in mountains above hates Christmas and all fun, frolic associated with it! It's interesting to watch how he plans to steal Christmas and tries hard to stop it from coming. But his failure opens his eyes and makes him learn the meaning of Christmas. A must watch animated movie to understand the value of Christmas, the festival of love and joy
Frosty The Snowman (1969)
Jules Bass and Arthur Rankin tell yet another heartwarming Christmas tale. Jimmy Durante narrates this classic tale about a snowman that is brought to life by magic. A little girl called Karen spends her time building snowman until she finds a mysterious hat with which adorns her snowman. To her delight, Frosty comes to life and there is no end to the good times they spend together. But sun threatens to melt dear Frosty, and a wicked magician is on their trail. Frosty the Snowman is a much loved movie and a favorite among kids. This Christmas, enjoy the winter season with Frosty.
The Year Without A Santa Claus (1974)
Featuring the voices of Shirley Booth, Mickey Rooney, and the late Dick Shawn, The Year without a Santa Claus' is an emotional movie. Feeling unappreciated from children of the world, disheartened Santa decides to go on a vacation. Mrs. Claus teams up with Jingle and Jangle Bells (Santa's elves) to prove him that people still care about Christmas and Santa Claus. But things are not as easy as they look, there are villains Heat Miser and Snow Miser! Escaping their clutches, another serious trouble awaits elves in South Town, USA. When Santa Claus learns of their perils, he sets out to their rescue! Will Santa succeed and regain his Christmas spirit, watch this movie to find out.
It Was The Night Before Christmas (1974)
A good movie to pick for Christmas! The story focuses on a small town and its mouse residents. It's Christmas time but to everybody's disappointment, Santa will not be coming to town this year because of an offensive letter from Albert Mouse. Now, the town must please the Santa and show that they believe in him! So, this Christmas enjoy the festive spirit with this wonderful animated movie!
Polar Express (2004)
A little boy who doubts the existence of Santa Claus has the adventure of a lifetime on a Christmas Eve! The Polar Express is a story of a young boy lying awake in his room on a snowy Christmas Eve. Suddenly, the boy is startled by a thunderous roar. To his surprise, from his window he sees a gleaming black train stop right in front of his house. Clad in his pajamas and slippers, the boy rushes out to know all about it. What unfolds is an adventurous journey to the North Pole, in The Polar Express! With a fascinating story and superb animation techniques, The Polar Express is a great holiday classic and a real delight to watch!