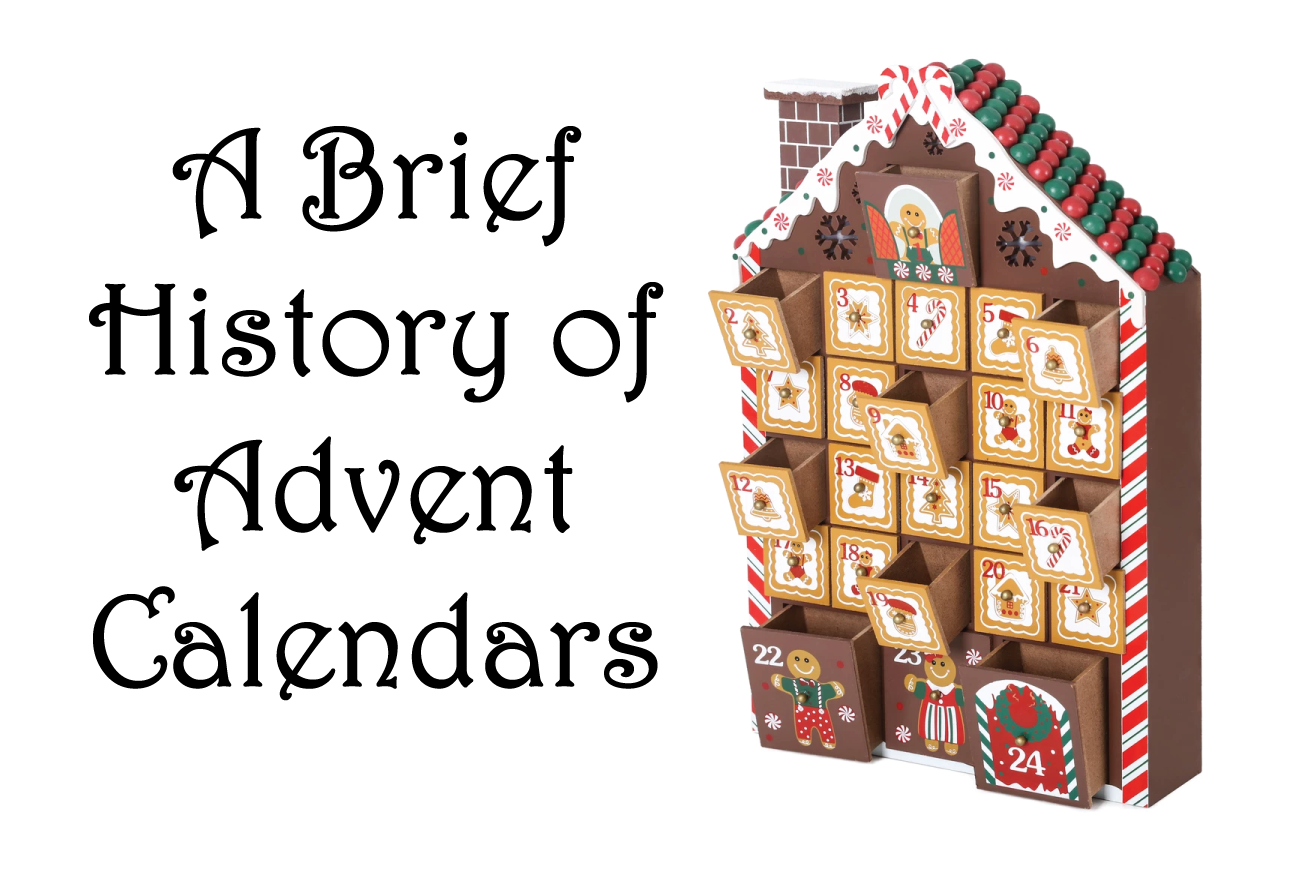 You don't need an Advent calendar to know that Christmas is approaching, but opening a small numbered door to reveal a gift is a concept that everyone, religious or not, can get behind. Here's a look at the history of Advent calendars as well as several non-traditional designs for this beloved holiday ritual.
WHAT EXACTLY IS ADVENT?
Advent is a four-week season that begins on the Sunday closest to St. Andrew the Apostle's feast day (November 30) and continues through the next three Sundays. Advent, which originates from the Latin word for "coming," has been celebrated since the fourth century, according to historians. Originally, the period was used to prepare Christian converts for baptism, but it is now more often linked with the celebration of Christ's birth date on December 25.
THE HISTORY OF THE ADVENT CALENDAR
Advent calendars are not usually based on the above-mentioned Advent period. Instead, they begin on December 1 and count down the 24 days till Christmas. Most Advent calendars nowadays have paper doors that open to show an image, Bible text, or piece of chocolate. The custom dates back to the mid-nineteenth century, when German Protestants used chalk markings on doors or lighted candles to count down the days before Christmas.
THE ORIGINAL PRINTED ADVENT CALENDAR
In the early 1900s, Gerhard Lang is largely regarded as the creator of the first printed Advent calendar.
A German newspaper issued an Advent calendar supplement as a present to its readers around the same period. Lang's calendar was inspired by one created for him by his mother and contained 24 colorful images glued to a piece of cardboard. Lang adapted his calendars to incorporate the little doors that are now a standard feature of most Advent calendars, and they were a commercial success in Germany. Production ceased during World War II owing to a cardboard scarcity, but restarted shortly after, with Richard Sellmer emerging as the major maker of commercial Advent calendars.
I LIKE IKE, AND IKE LIKES ADVENT CALENDAR
Dwight D. Eisenhower is frequently credited with popularizing the Advent calendar custom in the United States. During his administration, Eisenhower was pictured with his grandkids opening an Advent calendar, and the photograph was published in numerous national newspapers.
THE ADVENT CALENDAR FOR $50,000
In 2007, Harrods sold a 4-foot Christmas tree-shaped structure carved from burr elm and walnut wood, which was one of the most costly Advent calendars ever sold. Each of the $50,000 calendar's 24 sections held a piece of organic chocolate from Green & Black, with revenues benefiting Belizean cocoa producers.
THE LARGEST ADVENT CALENDAR IN THE WORLD
The world's largest advent calendar, according to Guinness World Records, was constructed in 2007 at London's St. Pancras railway station. The huge calendar, which stood 232 feet and 11 inches tall and 75 feet and 5 inches wide, commemorated the station's reopening after a refurbishment.
THE CALENDAR OF THE LEGO ADVENTURES
For numerous years, LEGO has released an Advent calendar set with figurines or buildable accessories behind each numbered door. This year, the business is selling a City edition as well as a Star Wars Advent calendar.